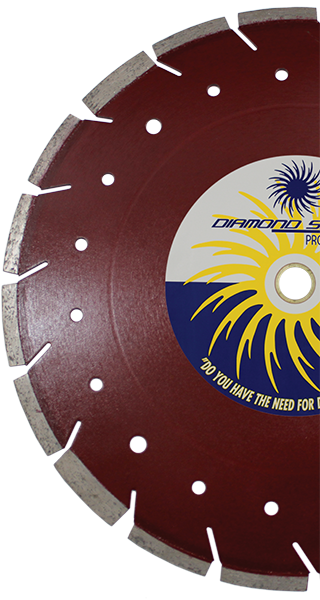 The Speed G Blade Series
The Speed G is designed to maximize life in a wide range of applications. With its heavy core and the addition of cooling holes, the Speed G will run cool and cut fast without wobble. It also has drop segments to protect the core in abrasive materials making it effective cutting a wide range of materials from ductile iron pipe to asphalt.
Applications: Ductile Iron, Granite, Brick Pavers, Cured Concrete, Bluestone, Common Brick, Limestone, Roof Tile, Block, Abrasive Block, Green Concrete, Asphalt.
Available sizes: 12", 14", 16", 18", 20"
Call Diamond Speed Products, Inc.
at 866-406-3100